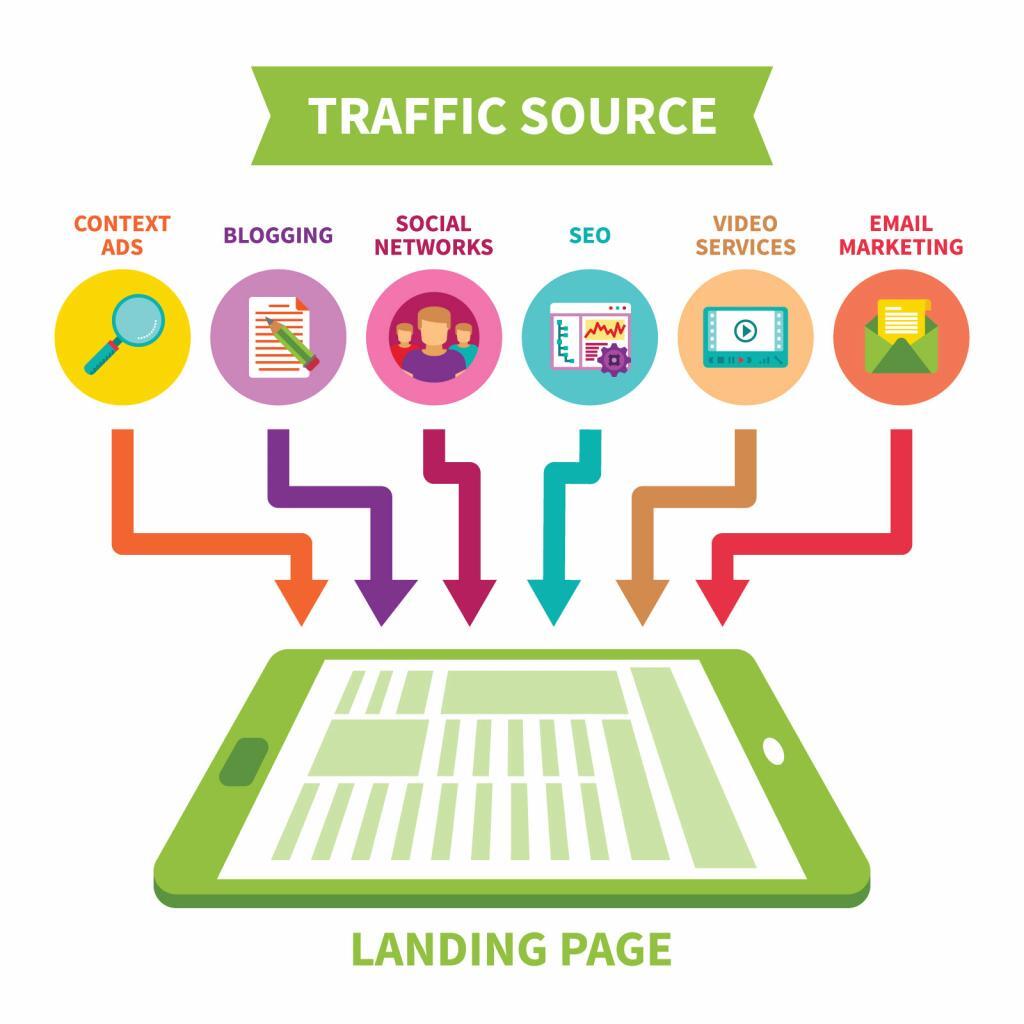 Just how good an investment are PPC campaigns? Does PPC Landing Page Traffic really make a difference? Consider this:
PPC visitors to your website's landing pages are 50% more likely to purchase something than organic visitors are.
Businesses average $2 in revenue for every $1 they spend on PPC advertising.
An amazing 86% of all American consumers regularly use the internet to search for local businesses that match their specific wants and needs.
Increasing website traffic is always challenging. But while SEO and content marketing are great strategies in their own right, PPC advertising is one of the best, if not the best, and most profitable ways to do it.
Supercharge Your PPC Landing Page Traffic
A good PPC marketing strategy leads to higher website traffic and, most importantly, a higher rate of conversion. If your current PPC campaigns aren't giving you the ROI you hoped for, there are some strategies you can employ to turn them from ad spend shredders to powerhouse traffic and conversion machines. In this blog we'll cover five of our favorites.
Stay Relevant
Optimized post-click landing pages are great, but they aren't enough to bring people to your site and keep them there long enough to make a purchase, fill out a form, or download a resource. You need to work on both sides of the equation, with your Google Ads and post-click landing pages working together to generate leads. That means optimizing both so they're relevant to each other.
How do you do that? By making sure the landing page provides what the ad promises and what the user needs. This is done by ensuring the keywords you bid on for your ads appear in your landing page content.
Retargeting
Do a quick online search and you'll find multiple surveys and studies that claim at least nine out of 10 of your landing page visitors are not ready to buy and will leave your site without converting. Retargeting is about reaching those visitors and capitalizing on the initial interest they've shown.
Since we know that using strong SEO in conjunction with PPC is an effective way to drive website traffic, when that traffic doesn't convert, retargeting is the way to go. Leads that may not have converted initially will see your ads in multiple locations as they surf online. Always keep in mind that people came to your landing page because they were intrigued by your ad. So, even though they may not convert on that initial visit, they should be considered valuable and interested readers who know you are paying attention to them.
From bidding choices to long-term strategies, you have a lot of options to choose from.
Bidding strategies include enhanced PPC (for when you have few conversions), target CPA (which optimizes bids in real-time), target ROAS (that let you set a maximum CPC bid), and manual setting of CPC bids. As as example, say you know from data analysis that your customers are more likely to purchase your product or service within the first week of viewing your landing page. You make a higher bid to target the eople who joined your list in the preceding seven days. You can still retarget "older" viewers, but bid less aggressively.
Dynamic remarketing shows products and services to viewers who previously looked at specific landing page offerings.
People often place items in the shopping cart and then leave without completing the purchase. A remarketing campaign can be tailored to attract them back to hopefully complete the sale.
Of course, which remarketing campaign you use at any given time will depend on your business goals and the customers you want to reach.
Play to Your Audience
Audience targeting is particularly important in today's PPC world, which has become increasingly competitive. One-size-fits-all ads will not work at generating enough high quality leads to get an appreciable return on your investment.
The silver bullet that helps you tie together the various elements of a successful PPC campaign is having a clear understanding of your audience. Targeting the right audience means your ads show up in the right place at the right time and with the right message. If you don't know who you're communicating to and what their needs are, you won't be able to craft marketing messages that are relevant to them.
This is where Google's In-Market Audiences makes your job easier. The helpful tool uses machine learning to analyze trillions of search queries to discover users' purchase intent. Categories include apparel, automotive, babies and children, computers and peripherals, consumer electronics and software, education and employment, financial services, and more, with Google regularly adding new groups.
You can then micro target your ads at the people who want what you're offering the most. When your ads appeal to those audiences, they are that much more likely to get clicked.
Optimize PPC Landing Page Traffic for Mobile
Mobile search is officially a way of life for consumers, which means mobile optimization must now be a way of doing business for you. Over 80% of people don't leave home without their mobile device and 61% of them perform searches from those devices every single day.
It's in your best marketing interests to develop a mobile PPC strategy ahead of the competition. There are different rules for mobile advertising, with things like ad positioning and broad match keywords much more crucial on smaller devices. In other words, while responsive design was not so long ago all you needed, today's mobile-focused landing pages must be created with the user in mind.
Analyze Ad Performance
There's no point in paying for ads that don't get results. It's critical to consistently track conversions to know which ads and landing pages are or aren't working together. And remember, your ads may get a lot of clicks that lead to a good number of conversions, but if your returns aren't appreciable, it's a waste of marketing dollars.
A Perfect Landing
Long story short, if you want more website traffic and a greater number of conversions, landing page optimization can deliver both while increasing your PPC marketing campaign's ROI. Atkins Marketing Solutions is uniquely positioned to help you build PPC landing page campaigns that follow today's best practices and get you the leads you're looking for. To learn how, contact us online today or call us at 714.904.4453