Small Business Marketing Books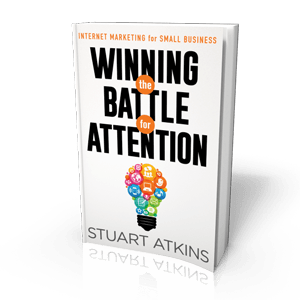 Winning the Battle for Attention: Internet Marketing for Small Business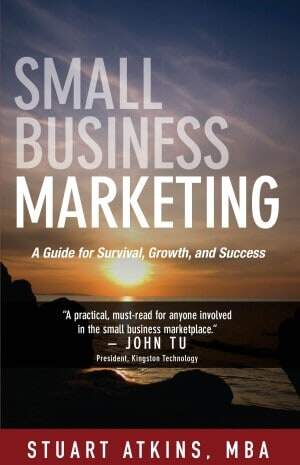 Small Business Marketing: A Guide for Survival, Growth, and Success
Stuart Atkins is a small business marketing consultant, speaker, author, and marketing professor. After working in corporate marketing for over twenty years in companies such as Toshiba America and Kingston Technology, Stuart founded Atkins Marketing Solutions, a marketing consulting company specializing in small business online success.
Stuart's marketing books provide small businesses and start-ups a wealth of practical advice.
Stu has two five star rated marketing books you can order now:
His new book about internet marketing.
His classic book on small business marketing.
These small business marketing books offer practical, proven, and client-tested tips.  After helping over 150 small businesses with marketing strategies, Stuart has included many of these stories and case studies into both books.  In addition, these marketing book include digital and traditional marketing best practices from Stuart's university marketing courses taught at the largest school of business in California, the Cal State Fullerton College of Business and Economics, Cal State Fullerton University.