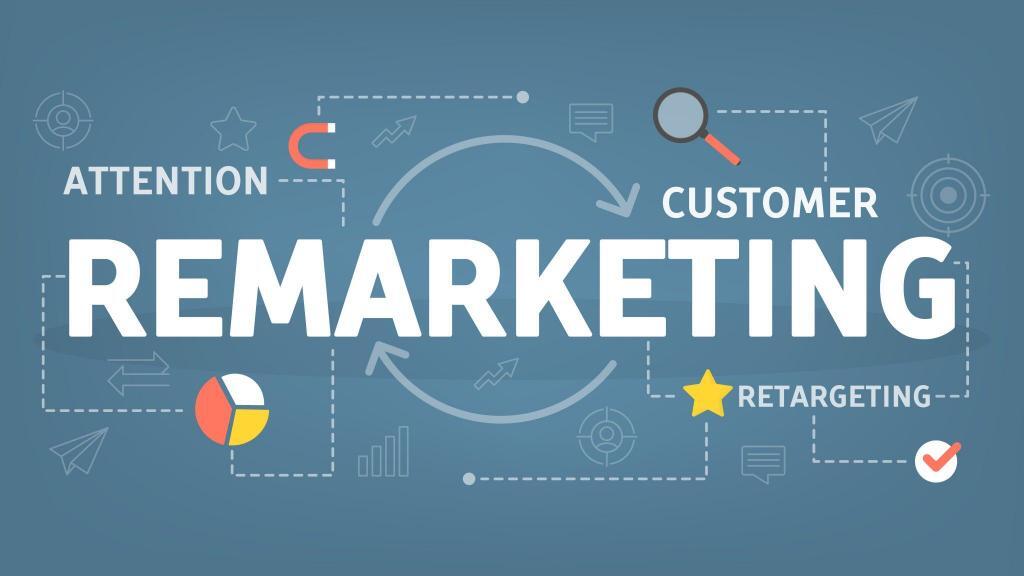 Have you noticed that when something becomes extremely popular and/or part of the mainstream, criticism of it rises? It seems to be human nature—a healthy dose of skepticism about the idea that any product or service holds all the answers. PPC remarketing has not been immune to this sort of wariness. However, that doesn't mean you shouldn't be implementing it for your business.
Common myths about remarketing include that it's :
Only effective for retail
Solely for big companies
Limited to direct response campaigns
A tool for monetizing remnant ad inventory
A privacy thief, following people everywhere they go online
I'm happy to tell you that none of this is true if your PPC remarketing campaigns are run correctly.
So, what exactly is PPC remarketing? What is a remarketing audience and how do you create and target one in Google Ads (previously Google AdWords)? And just how do you go about best optimizing PPC remarketing campaigns? Keep reading for the answers to these questions and more.
The Nuts and Bolts of PPC Remarketing
Remarketing is a handy way to connect with website visitors who may not have made an immediate purchase or inquiry about your products or services. It lets you position targeted ads to a defined audience as they browse elsewhere on the internet.
Remarketing ads can be an extremely cost-effective form of online advertising and can appear on any site that accepts advertising from Google. There's a high degree of targeting flexibility. This means you can filter your ads to appear only on specific sites.
Did you ever visit a website and suddenly you start seeing ads for that site's products on your Google searches and Facebook and Instagram accounts? That's retargeting via a remarketing campaign.
Retargeting by placing cookies on a visitor's laptop, phone, or other mobile device when they've met predetermined benchmarks. That cookie ID is then added to remarketing audience lists that are defined by unique criteria. For example, you can retarget a visitor who clicked through to a product page or contact form but didn't complete the action. The cookies reveal what pages are visited. This incldes what products or services are looked at, how long someone stayed on your site, how many pages they looked at, and what seems like a million other things, but the user's personal identity is never involved.
Strategically positioning ads in front of audiences as they surf online helps increase your brand's profile while reminding interested buyers to make a purchase. It's a great way to target previous customers, too.
What is a Google Ads Audience?
One of the greatest benefits of remarketing is not wasting a lot of your click spend on people who simply don't or won't convert. Instead, PPC remarketing helps your marketing budget work a lot harder. There are 5 basic online audiences.
Search audiences are those most likely to purchase or request more information. You can use criteria like location, device type, time of day, and more to determine your Google Ads bids.
Display audiences are those within a certain demographic who have specific interests and intents as estimated by Google. For example, you may want to target travelers, Los Angeles sports fans, or Texas barbecuers.
Affinity audiences represent a more advanced targeting group, one that Google refers to as "TV like audiences." These individuals tend to have a general, long-standing interest in a specific subject.
In-market audiences are likely buyers who are researching products and actively considering buying a service or product like yours.
Life event audiences are people experiencing important life milestones like getting married, buying a home, having a baby, or graduating from college. Life event audiences may be smaller compared to others, but they tend to correspond with multiple purchasing decisions.
Even with the best targeting in place, statistics consistently show that over 90% of visitors leave your site without converting. Plus, on average, at least 70% who make it to the shopping cart abandon it without making a purchase. It can also take 2 to 7 visits before someone makes a purchase. A solid remarketing strategy that includes email can help you dramatically turn these stats around, bringing visitors back to your site to convert.
The Connection Between Remarketing and Audience Retargeting
Remarketing works by collecting key information of website visitors and creating lists which are typically used for email campaigns. Retargeting is the process of reaching out to that majority of people who landed on your website but didn't complete the desired action. Together, they're used to create online targeted ads based on previous online activity.
A good PPC remarketing strategy helps you catch up with visitors who left your site without buying, reengaging them, and encouraging them to convert. Here are just a few ways to optimize remarketing campaigns.
Create the right size niche list
Choose ad durations designed to reach audiences at the ideal time. Avoid overlapping durations that might cannibalize your audience lists.
Set frequency caps and don't put targets on multiple lists—nobody likes a stalker!
Finally, you want to make sure to regularly assess bid adjustments while analyzing your ads' impact.
PPC Remarketing Done Right
Many small business owners wear multiple hats, and that includes being the sole marketing person at the company. With so many things to do just to keep your small business running, PPC remarketing can seem like a non-essential approach that can be put off for another day.
We believe that PPC remarketing is one of the best ways to remind both previous customers and potential leads that you offer the products or services they're looking for. As a Google partner, Atkins Marketing Solutions helps build successful remarketing strategies designed to raise a brand's profile while getting a meaningful ROI.
Contact us online today or call us at 714.904.4453. We'll take care of designing your PPC remarketing campaign so you can stay focused on what matters most, your business.
Stuart Atkins